100% natural
Flaxbox flax straw is grown in an environmentally friendly way with a minimum of sprays and no irrigation.
Flax straw is soft and stays dry. Its ammonia-binding properties reduce unpleasant odours and the number of flies in the stables.
Flax straw absorbs up to 350% of its own weight (UGent study), many more times than ordinary straw, wood shavings, etc.
With its handy, strong packaging, Flaxbox flax straw is easy to store.
Flax straw is 100% biodegradable and so composts very quickly.
With its neutral pH value, flax straw-based manure does not acidify the soil.
Flaxbox always offers you the best and fastest solution, regardless of the quantity you want or the delivery location.
Flaxbox flax straw has the dust extracted from it twice, making it ideal for horses with respiratory tract problems.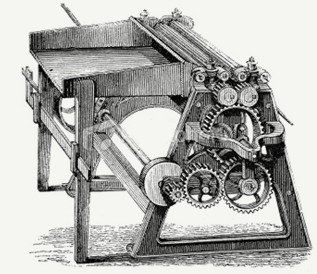 What is flax straw?
A flax stem is made up of a woody hollow part, called the shore or boom, which has the flax fibre around it. When processing the flax stems, the two products are separated and processed separately. Dust is removed from the shore and all impurities separated out (seed, grit, sand, etc.) so that the highly pure shore can be packaged in various sizes.
Flax straw is the ideal, dust-free stable bedding with a high level of absorbency. It also biodegrades very quickly.
More information or becoming a dealer
Do you which more information about flax straw?
Want to know where you can but Flaxbox flax straw?
Want to become a Flaxbox flax straw dealer yourself?
Warandestraat 39B, B-9870 Zulte - route
info@flaxbox.eu

About us
Vlasbedrijf Verhalle NV is a family-owned company in which three generations of the Verhalle family share their common passion for growing and processing flax.
Each year, our flax company grows textile flax in loam soils around Tongeren in Belgium and on the banks of the River Somme in France. After harvesting, the flax is processed at the company premises in Zulte. We also take care of transport ourselves. There are various ways of doing this for the different types (from open transport, bulk transport and container transport to exceptional loads with a maximum width of 3.50 metres). Our company also specialises in packaging flax straw in packs of 20 kg.